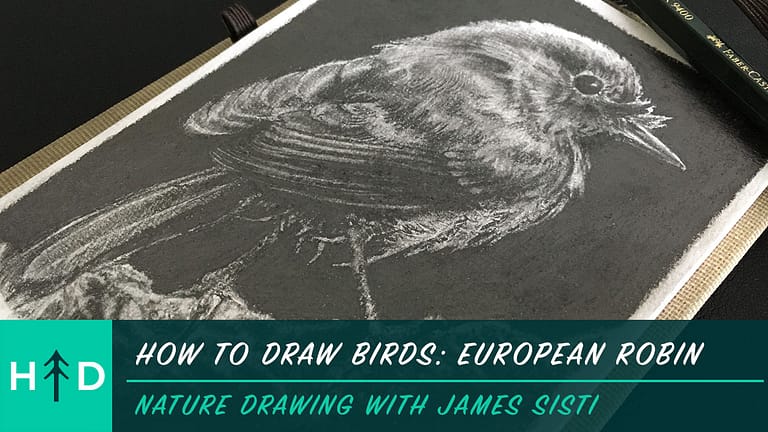 Learn how to draw birds with pencil. This nature drawing workshop focuses on the European Robin.
A great class for birders! Take your bird-drawing skills to the next level and apply what you learn to your work at home or in the field.
A great beginner art experience for bird-lovers! This online drawing class will provide you with useful drawing techniques, as well as the best practices for using color pencil.